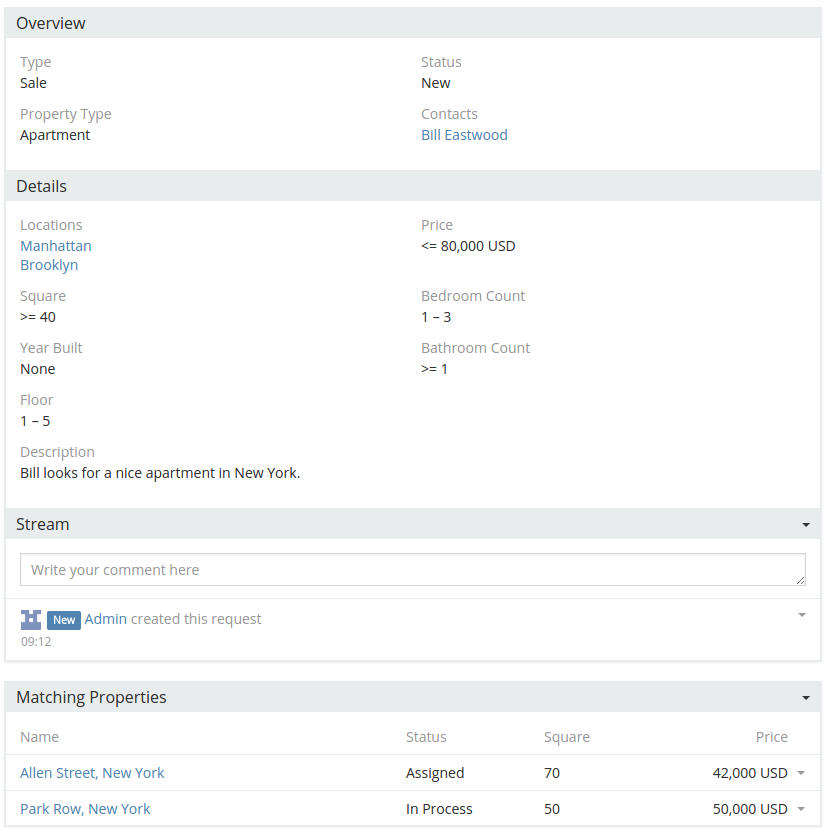 The real estate market is often considered to be one of the most competitive ones and that is probably the main reason why efficient and thorough information processing is of extreme importance for every real estate agent. Moreover, to achieve success and become professional, realtors have to be well informed about the current transactions, appointments and all the other vital information that will ensure their company's growth and development.
EspoCRM is specifically developed to aid you and your business by providing an intuitive and simple interface that helps to collect and monitor all the data within a single database. Designed specifically for commercial and residential agents and brokers, our CRM program can boast a great number of various functionalities that guarantee high accuracy, prompt and easy data access to every employee within just a few seconds.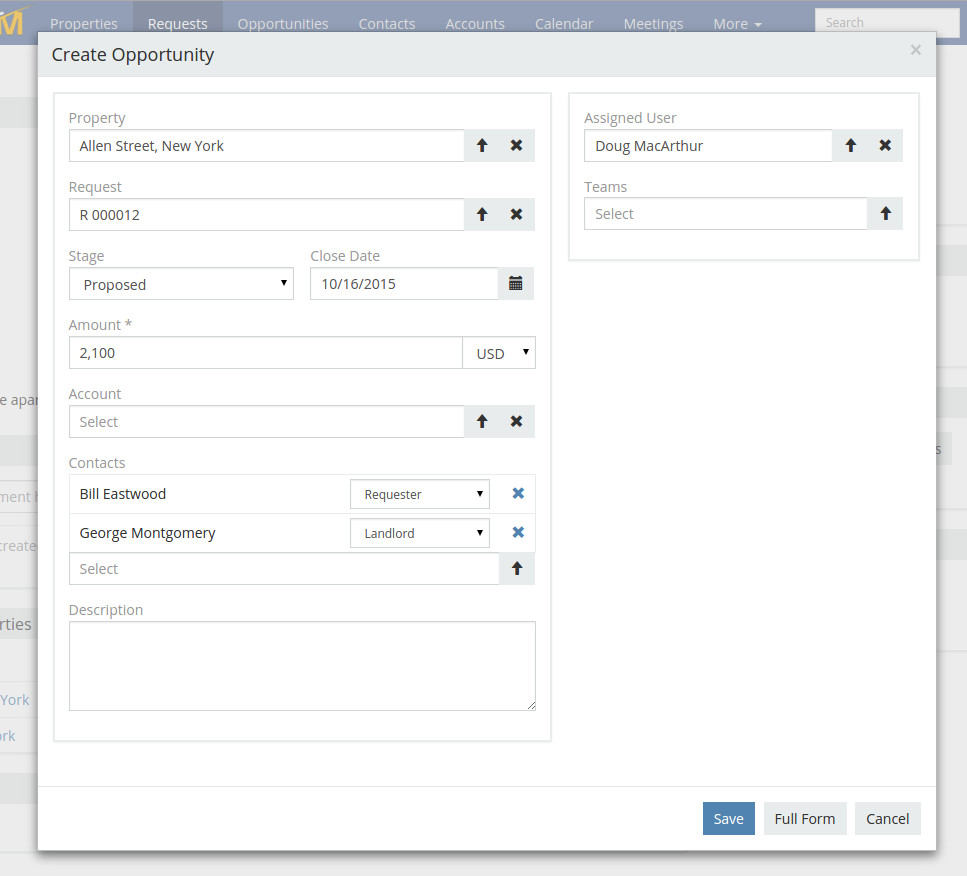 One of the main advantages of EspoCRM software is that it contributes to the improvement of your customer service. You don't have to worry about the data loss, as all the customer information (including email, phone calls and even requests made in person) is stored by entering it into the database. Such a detailed customer communication history enables you to provide better results upon the request and deliver useful information and proposals.
What's more, this CRM platform helps to keep all the managers and workers organized and productive, saving precious time and efforts. All the planned transactions, calls and agent meetings are automatically recorded in the personal calendars and our alert system assures that all your workers will be reminded about all the appointments, tasks and items of a to-do list throughout the workday. Moreover, your managers will be able to track the workers' activity, change or add current tasks and work transactions.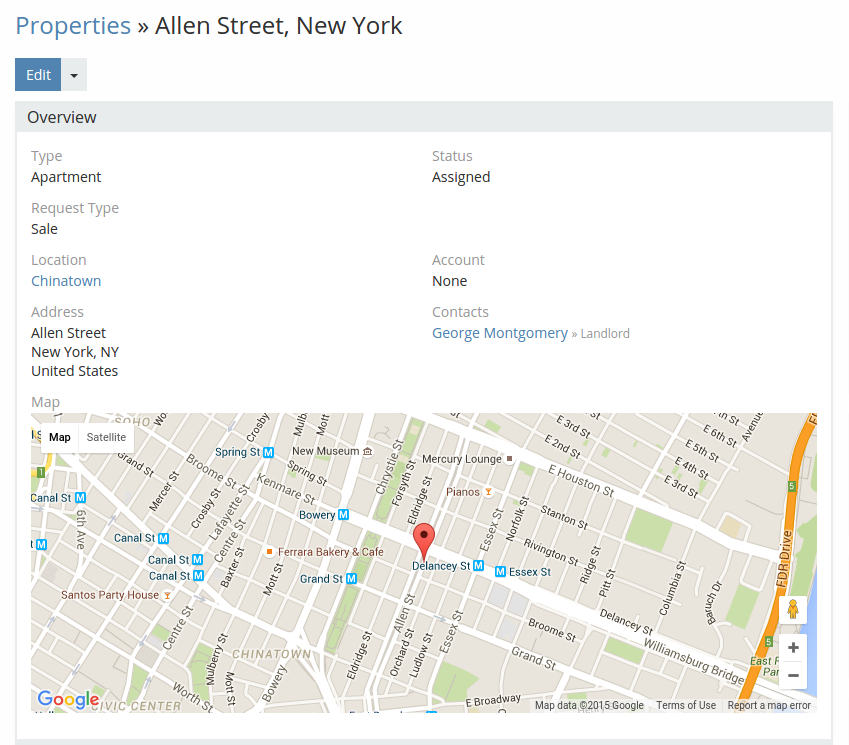 Another key benefit of EspoCRM platform is that it helps you automate some time-consuming processes. You can forget about looking through tons of information on different property types in order to find the one that matches a certain request, our CRM system will do that for you. All you have to do is to specify property details and request parameters correctly and the system will show properties that match these parameters and send email to requester with the information about suitable property. Furthermore, you are able to add and manage the location of the property types that makes it possible to search property by district or city.
Still have doubts? Stop hesitating, contact us to try out EspoCRM features and take your real estate business to the next level!