Due to the actual pandemic, a lot of companies would like to turn their business online.
Marcus Wong wrote on April 30th a paper presenting the 3 leading platforms, with advantages and defaults.
We will show you that Vincent Soumoy is offering the best solution at the lowest price.
Why to build an ecommerce website?
Aside from the looming importance of digital presence created by the current circumstances, getting its business online ready is critical for many. Before the pandemic, worldwide ecommerce sales were already expected to grow.
You may have a variety of options to selling your products online. Marketplace giants like Amazon or eBay make your product available to billions of global customers. Amazon alone gets 4.6 billion visits a month.
Your own ecommerce website, however, will allow more control over how to present the brand and to sell the products.
If you want to create your own ecommerce store easily, providers like Shopify, WooCommerce and Squarespace are the best bets. Though they have similar features, each has different fees, template designs, and search engine optimisation (SEO) capabilities. Look at what they offer and how they stack up against their competitors.
The 3 leading platforms

Shopify is fast and easy to set up for a non expert. This platform also offers built-in tools that help you clean up and organise your store. Its Collections feature allows you to group similar products into categories for easy filtering. If you have items that come in different variants (i.e. colours, patterns, sizes, and materials), Shopify allows up to 100 variations for every product. It also lets you create expansive mega menus for your site's navigation bar, so customers can find the product or category they are looking for in a few clicks.
Here, you can easily change your store's theme without affecting your existing content. Shopify offers over a hundred free and paid templates to choose from, ranging from minimalist to loud styles.
The most basic Shopify subscription starts at about 40 CAN$ a month, which allows you to upload unlimited products and create discount codes. The package also comes with a secure certification that keeps your customers' information safe and gives you access to the company's great 24/7 support.
Limitations of Shopify. While Shopify makes it easy to set up your online store, it does not feature a lot of advanced options. If you are a power user who wants to optimise every blog post to perfection, this site's SEO tools are not as fully featured compared with platforms like WordPress. Plus, URL customisation options are also limited.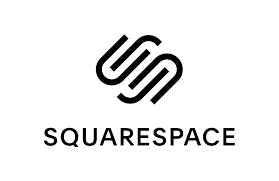 While Shopify has great themes, Squarespace's templates offer sleeker and flexible designs. It also categorises its designs according to industry, so you will immediately know which ones look great for your business.
Both Shopify and Squarespace's templates are mobile-friendly, which means they can adapt to any screen size. However, the latter gives you the ability to turn their pages into accelerated mobile pages, or AMP. This simplifies your site, making it load almost instantaneously. Fast loading times are always a plus for customers.
Squarespace takes the cake again when it comes to design, as it has a built-in zoom feature for your items. And it also supports sales for digital products right out of the box. With Shopify, you will need to find and install apps to get both features.
Limitations of Squarespace. While Squarespace is a design powerhouse, it lacks in sales features and support compared to Shopify. It only supports PayPal, Stripe, and Apple Pay, while its competitor can take payments from over 100 options. Both platforms provide 24/7 customer service, however Squarespace only offers chat services compared to Shopify's phone support. And while Squarespace is filled with built-in features, it does not have an app store like Shopify. As such, if you want to add a new feature to your store, third-party developers will not be able to save you. You will have to wait until the company officially releases it on the platform.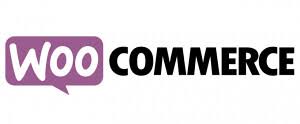 WooCommerce started as a mere plugin for WordPress in 2000.
Unlike Shopify and Squarespace, which offer paid-for basic subscriptions, WooCommerce offers its powerful platform for free. As such, it also makes a good starting point for budding ecommerce professionals.
WooCommerce runs on WordPress. This makes the platform an attractive tool for power users and SEO experts who want to have full control over their URLs, metadata, and alt tags.
WooCommerce is open source, which means you can customise every part of your store according to your liking. It is easy for web designers using this platform to edit HTML, CSS, and PHP code to make your store totally unique. And if you want to stick with themes, WordPress has thousands of themes to choose from, compared to the hundreds that Shopify and Squarespace have.
Limitations of WooCommerce. While WooCommerce may be free, it lacks essential features that Squarespace and Shopify already have, like hosting, security, and a domain name. You will have to set everything up and maintain them yourself. You will also need to buy and download extensions to get more payment options, manage your inventory better, and set up a subscription service.
Why Vincent Soumoy is offering the best solution
Marcus Wong explained that Shopify, Squarespace, and WooCommerce are all great options when it comes to ecommerce. But they vary greatly when it comes to customisation and ease-of-use.
Vincent Soumoy is offering you the best bet. It offers WooCommerce's WordPress-based, open-source platform, that will take in charge a seasoned SEO and a complete control over your website functions. Vincent Soumoy will set up and maintain everything for you as far as hosting, security and domain name is concerned.
The monthly price will be as low as 40 CAN$. The initial set up price will start at 2000 CAN$.
All you will need to do is to fill it up with content to create a site that is unique to your brand and products.
For more details, contact us.