Vincent Soumoy wanted to bring his clients excellence in illustrating his web project activity. He has established a partnership with Christine Delor and the Company En Italic.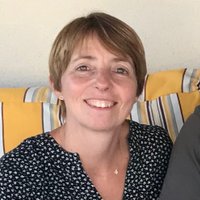 After her studies at the ERG (School of Graphic Research in Brussels), Christine had the chance to start as an Art Director in a small structure. Small structure means multiple functions.
Then came the desire to know life in advertising agency as a graphic designer with his stress and deadlines for the day before.
After more than 10 years in front of his screen, the desire to vary the pleasures was very real. She discovered the work in printing. She specializes namely in the creation and realization of invitations, and the touch of papers with various structures and subtle colors.
In 2016, a big change! She becamed independent and created "in italic".
Thanks to ths partnership with Christine, we are able to offer you personalized graphic design work. Logo creation, visual identity, layout, illustrations, all productions for print and web, video editing…
Visit his portfolio to know more.
Contact us for further information.